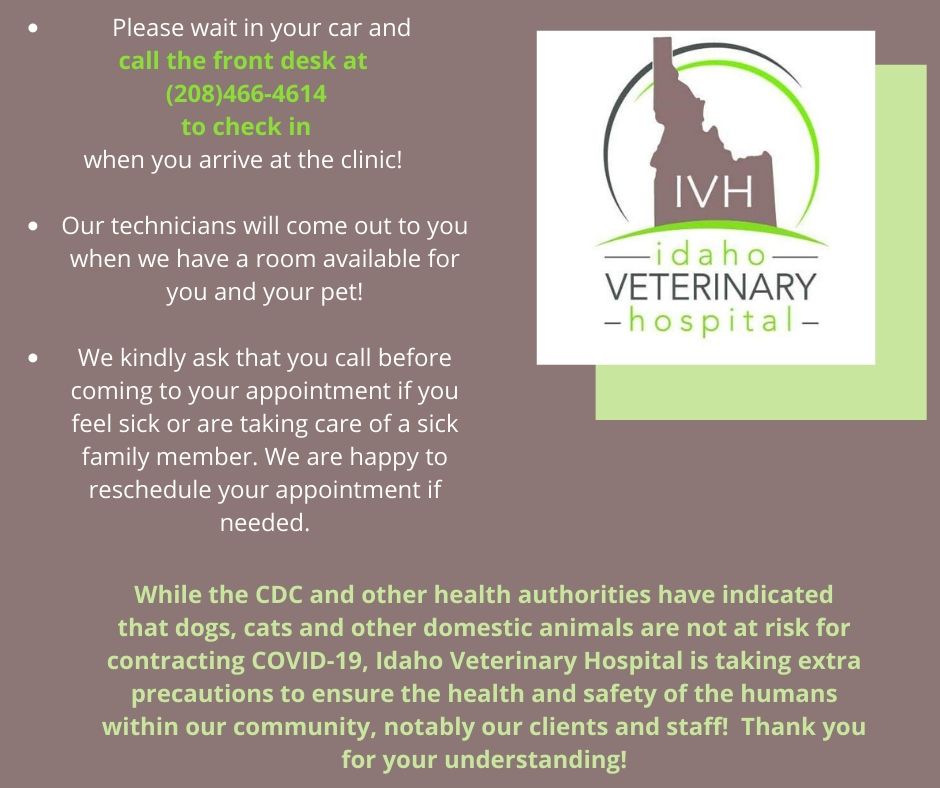 COVID-19 Update
3/19/2020
While the CDC and other health authorities have indicated that dogs, cats and other domestic animals are not at risk for contracting COVID-19, we are taking extra precautions to ensure the health and safety of the humans within our community, notably our clients and staff:
Please call the front desk at (208)466-4614 to check in when you arrive at the clinic and wait in your car until you and your pet are ready to be placed directly into an exam room. While we have increased our disinfecting protocols, we understand that personal distance is the best preventative.
Please try to limit the number of family members that accompany your pet to the hospital for routine appointments.
We kindly ask that you call before coming to your appointment if you feel sick or are taking care of a sick family member. We are happy to reschedule your appointment if needed.
If your pet requires urgent care or has a medical emergency, and you are ill, please have a trusted family member bring your pet for you, or call us for other options.
Thank you for your understanding as we navigate our way through these times!