With the Holidays just around the corner, many tempting treats will be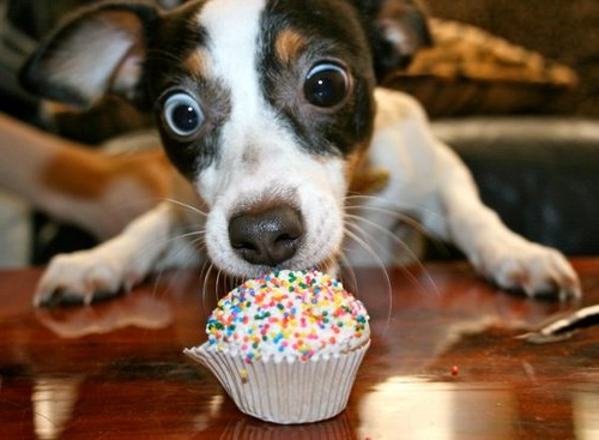 come big issues for our
pets. Many foods that are tasty to us can be toxic and harmful to our furry friends. Though it's
very tempting to share our food as a special treat for the holidays, we need to keep in mind
what is safe for them.
Chocolate: Bags and bags of candy scatter the floors come Halloween time. While it is a fun
delicious time for us, this holiday can pose many threats to our pets. Chocolate and artificial
sweeteners can be highly toxic to animals. Our pets are unable to process chocolate causing it
to build up and cause problems. Clinical signs usually present as vomiting, diarrhea,
restlessness, panting, seizures, and even death. Artificial sweeteners can be just as dangerous.
Xylitol, a common ingredient in sugar free gum can cause a very dangerous drop in your pets'
blood pressure, in turn causing seizures, liver damage, and insulin shock.
Bones: Turkey legs, chicken wings, and wish bones galore! Thanksgiving is the time to celebrate
family and gi
ve thanks for all they do, and of course we consider our pet's family, as well.
However sharing in all the festivies may not be the best way of thanking them. You finish up
that juicy turkey leg and slide the bone down under the table to old Fido; he needs a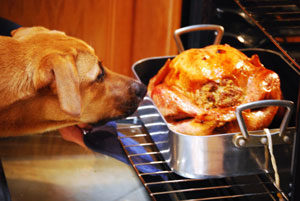 thanksgiving feast too, right? Though bones are a popular treat for pets they can pose a serious
threat to their health. When dogs chew bones, they tend to break chunks off which often time
get swallowed. These fragments of bones can get lodged, or even break open the intestines,
either of which would call for emergency surgery to dislodge or repair your friends bowels.
Symptoms can present as food refusal, vomiting, unable to defecate, or extreme lethargy.
Fat: Not all holiday treats are necessarily toxic, but that does not mean that they are healthy.
Many table scraps from holiday meals will contain a tremendous amount of fat. These little
bites of our food here and there can double our pets' calorie intake causing them to gain weight
or become obese. Obesity itself can cause a number of other health issues such as diabetes,
heart disease, and decreased liver functions. All these issues can be expensive to treat and
deadly if not managed.
Alternatives: Vegetables and fruits are fresh and low in calories to ensure a good snack without
all the extra weight. Here are a few delicious alternatives
Carrots, Watermelon, Zucchini
Green Beans, Apples, Strawberries
Cucumber, Broccoli, & Canned P umpkin