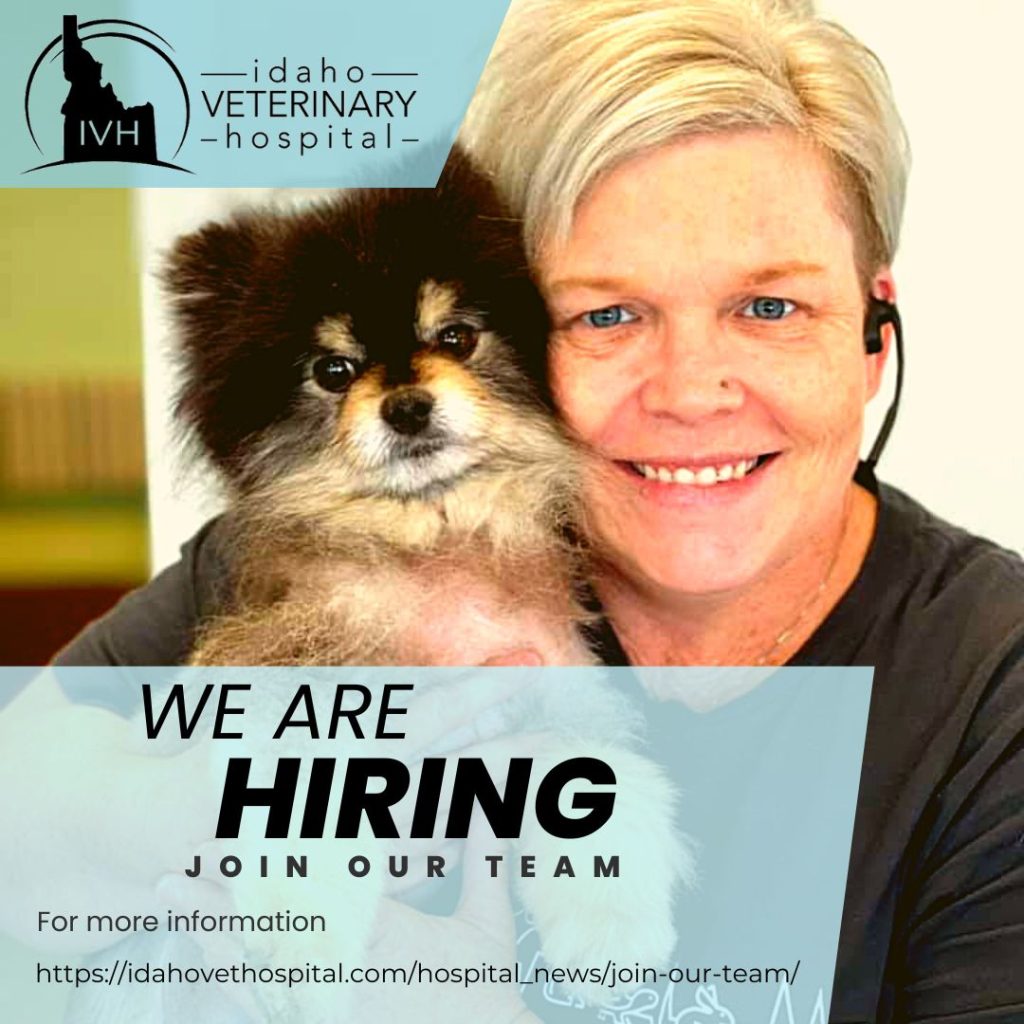 Idaho Veterinary Hospital is excited to announce the opportunity to welcome both a new Customer Service Representative and a Veterinary Assistant to join us at our amazing practice! Discover your passion for health and healing as you join our team of exceptional veterinary professionals that are committed to excellence in our field.
We offer a compassionate, comfortable and friendly environment to approach interesting, diverse and challenging cases with extraordinary medical care. You will help us explore opportunities throughout your work day to not just get through it, but make a difference.
We want to be different. We want a place where people are happy coming to work, and excited to be a part of our team. You will help us on this journey.
For more information about Idaho Veterinary Hospital, please visit us at www.IdahoVetHospital.com. We are a privately owned hospital, and well taken care of! We look forward to meeting you!
Employee Benefits – We've got you covered!
Medical, Vision & Dental Insurance
Long-Term Disability Insurance
Paid Time Off
Paid Holidays
Employee Discount
Retirement Plan
Extra Perks – Investing in you
Professional Growth Options
Leadership Development Training
Employee Events
The Details –
Full Time: 40+ hours/week on average
Starts at: $15/hour
4 day work-week, some Saturdays
10 hour days