Idaho Veterinary Hospital is excited to announce the opportunity to welcome a new canine reproduction assistant to join our amazing practice!
Discover your passion for helping responsible breeders create the best puppies possible by improving the genetic health and breeding practices of their breeds. We are excited for you join our team of exceptional veterinary professionals that are committed to excellence in our field and offer a compassionate, comfortable and friendly environment with extraordinary medical care. You will help us explore opportunities throughout your work day to not just get through it, but make a difference. We want to be different. We want a place where people are happy coming to work, and excited to be a part of our team. You will help us on this journey.
We are firm believers in Better Genetics, Better Breeding, and Better Puppies. This position will assist in all aspects of responsible breeding including genetic testing, fertility, artificial insemination to whelping assistance, c-sections and new puppy exams!
No previous experience is necessary. For more information please email kate@idahovethospital.com or call 208-466-4614 and ask for Kate!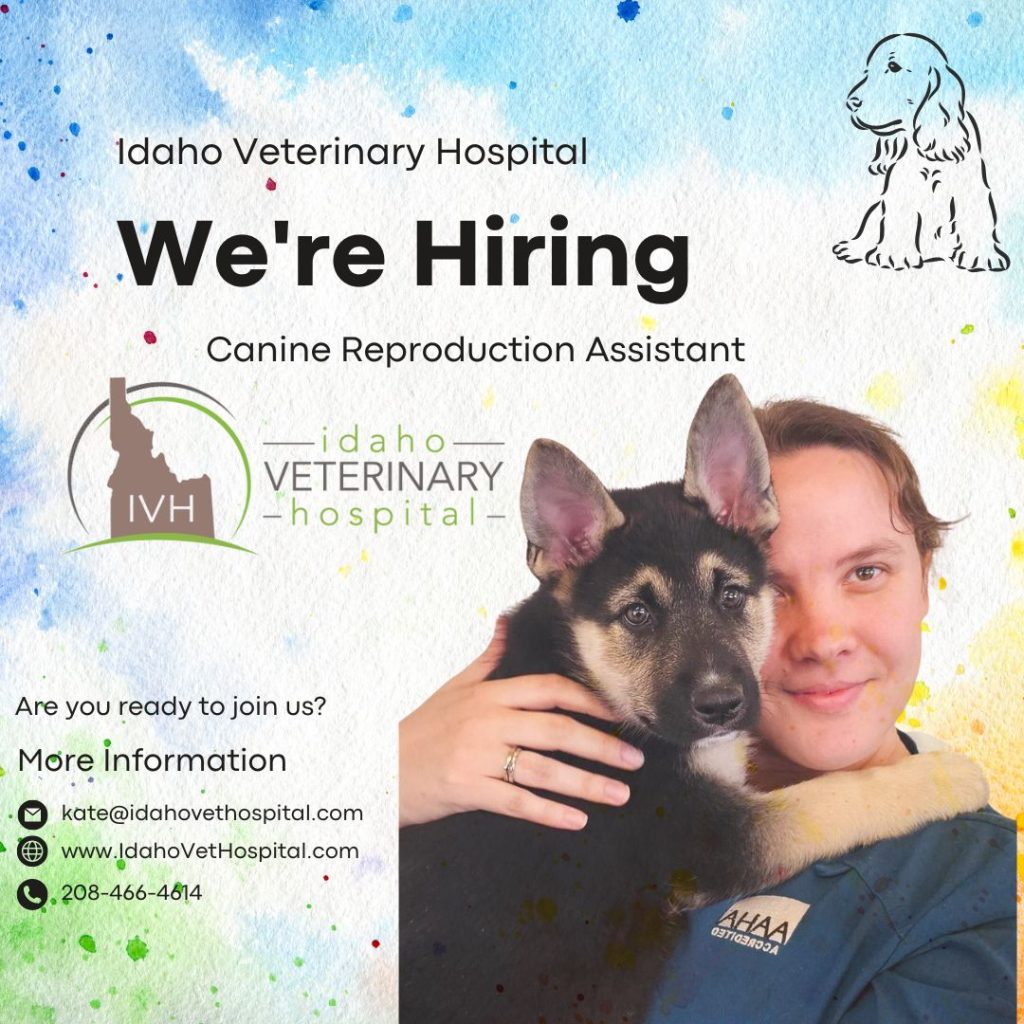 Job Type: Full-time
Salary: From $15.00 per hour DoE
Benefits:
Employee discount
Flexible schedule
Health insurance
Paid time off
Professional development assistance
Retirement plan
Schedule:
10 hour shift
Weekends as needed
Work Location: In person